I sneaked out of a very busy SimpleUsability office in Leeds to attend the annual eye tracking user experience conference organised by Tobii. This year saw it hosted in London, which was a bit of contrast to some of the more glamorous locations of previous years. I do hope it's held in a more desirable and warmer surroundings next year, such as Barcelona – which seemed a popular suggestion from the attendees I polled.
I attended once again as a speaker; and also took a seat on the expert panel. I'm not going to blog about every presentation – just the two that left me smiling the most.
The conference launched with a fabulous keynote from Aga Bojko, "Fluffy Bunnies or Research Apocalypse?"
Aga expertly used Prezi to get her message across about where eye tracking was heading and who was entering the market. I was pleased to finally get some data on webcam eye tracking, which suggested
only 55% of a sample would provide valid data for analysis,
systems offered 1 to 5 degrees of accuracy from a stationary head (5 degrees is a massive issue)
a hugely variable sample rate of 5 to 30Hz.
Overall this means webcam eye tracking is only detecting approximate gaze points instead of accurate fixations in sessions of just 5 minutes. No real surprises there, but it was great to hear somebody finally talking detail on this evolving/contentious approach to data collection. Aga then went on to destroy the validity of mouse eye tracking and then bust the myth of visual attention prediction services, like fengui, that people like to tweet about (Some of Aga's examples are shown here). She rounded off the first half of her talk by asking what eye tracking people are doing about all this stuff, because it has the potential to undermine the quality of work carried out by the people attending the conference.
After a pause, a warmed up Aga proposed that researchers should stop hyping eye tracking and focus on doing actionable research with their eye trackers.  To do this, she started by busting the prevalent myth that 30 users are needed for eye tracking studies. After reminding people where this crazy figure of '30 users' came from, Aga recommended that practitioners needed to be more scientific in their approach to choosing sample size, using recognised calculations that take into account problem discoverability and your research aims. Jeff Sauro has a created an online calculator that simply does the maths for you at:
http://www.measuringusability.com/problem_discovery.php
There was a lot more to Aga's talk than I've covered and she finished with an overview of what she meant by making research actionable.
I was impressed and happy; the person writing the book about a topic I feel so passionately about, really gets it and also cares. Huge panic over, I too can now sleep at night. It was a good wake-up call for many in the room and I think a few cages were positively rattled.
My second smiley talk was from Charlotte van Dael, "Eyetracking out there".
I loved this talk because it was about getting out of the lab to meet users on their ground and the reality of what that actually involves. She shared lots of tips about how you go about conducting studies in the field. SimpleUsability do a mix of lab and field based testing, so much of what Charlotte talked about was familiar.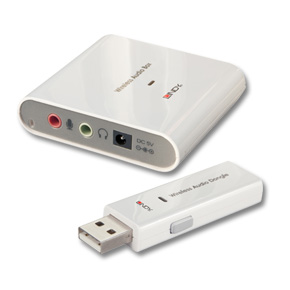 A useful takeaway for me was a suggestion for using wireless transmitters for getting audio into the observation room when off-site.
I think what made me smile most was the reaction of the room to this approach – it seemed like it was something that many hadn't considered or thought was possible. In wrapping up, Charlotte also took the opportunity to give some feedback to Tobii about their product and some requests.
Over the two days, we got the chance to see lots of different approaches, play with new eye tracking accessories and hear about new services. I was disappointed to find out that Tobii are launching an insight service – you can now rent an eye tracker with a Tobii researcher to drive it. Whilst they claim that it's not in competition with research companies, I feel it's the thin end of the wedge and a move that will upset customers.  This does mean that Tobii get to 'eat their own dog food', and maybe we'll see some productivity and reliability changes to Tobii Studio based on feedback from Tobii researchers using systems in commercial research.
Tobii also announced their involvement in developing webcam based eye tracking services. This seemed a strange thing to do, as I thought Tobii wasn't involved in webcam services.
As always at EyeTrackUX, met lots of new people, informally benchmarked our services against peer offerings, had some great conversations and have returned to the office inspired on a number of levels.
I'm already looking forward to (Barcelona) next year.